The terminal of Longoni offers an efficient handling service on board and on the quay thanks to its modern equipment (harbour mobile cranes, tyre mobile gantry cranes, spreaders…).
The productivity by mobile crane can reach 18 movements / hour, allowing the unloading / loading of 800 containers per day.
Since 2014 the port of Longoni plays an important role as a regional sub-hub for the transhipment of the Mozambique Channel. The main maritime actor is the company CMA-CGM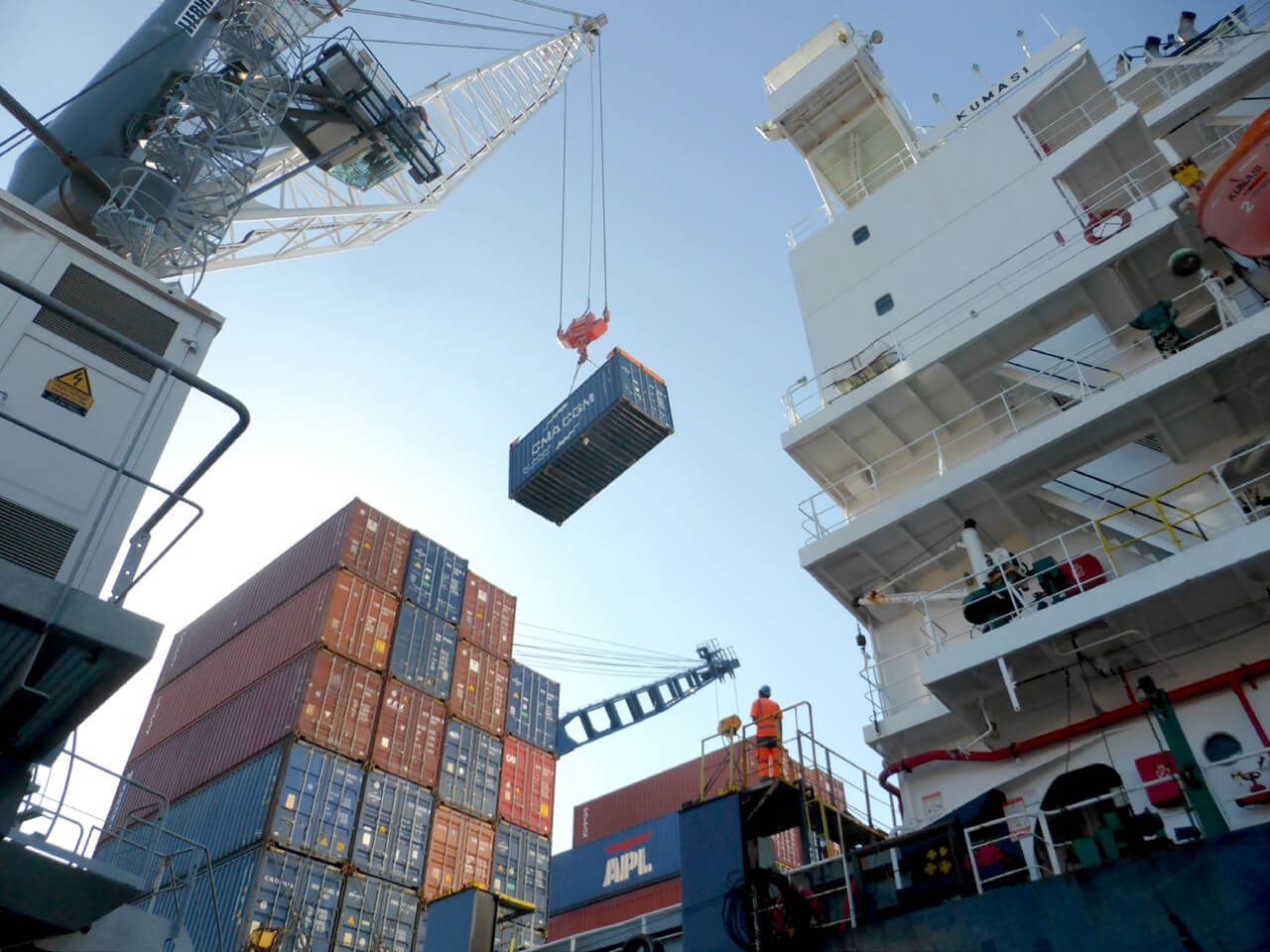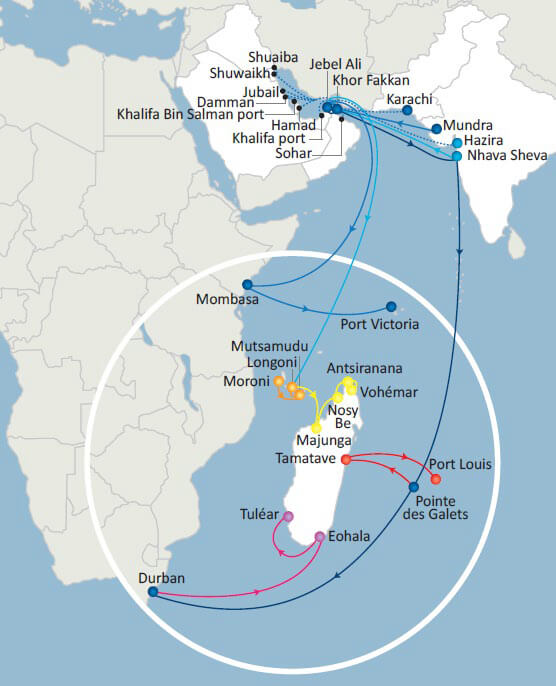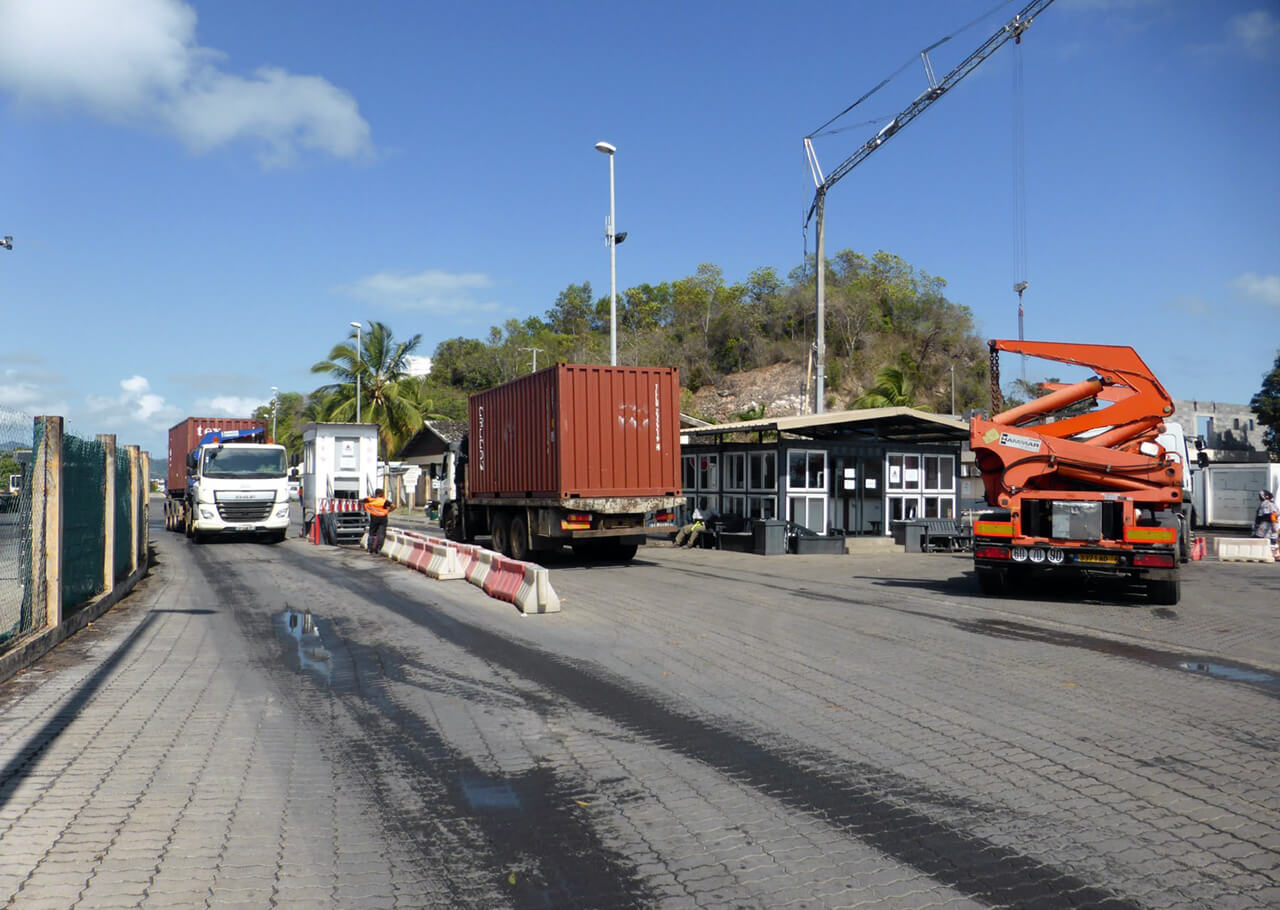 Platform: stacker loading a container on a road chassis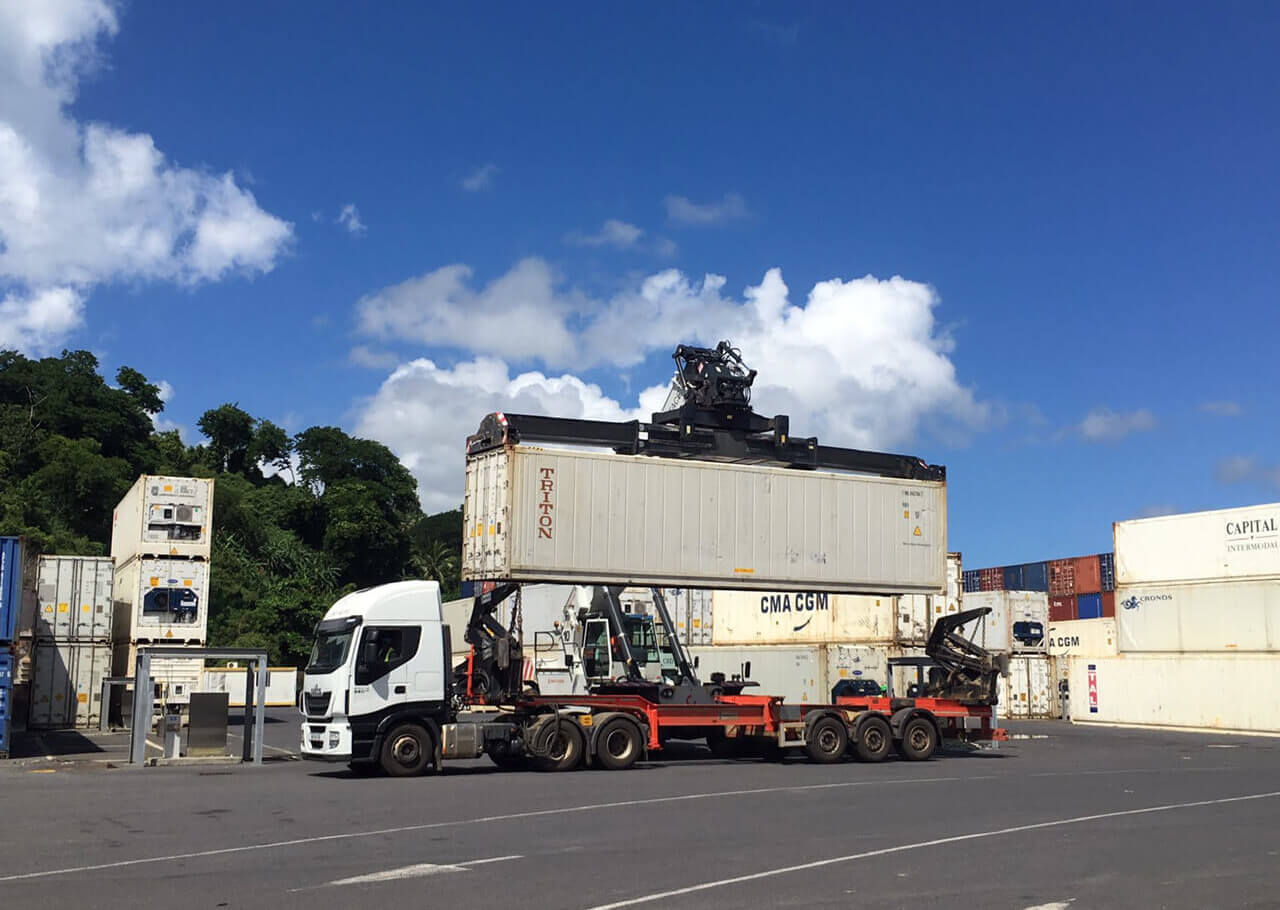 Gate : a full container in delivery and return of an empty container
The port of Longoni offers numerous storage capacities, whether for full containers awaiting delivery, empty containers awaiting shipment or for conventional goods. The port of Longoni has 3 terminals: an oil and gas terminal, a quay (N° 1) intended primarily for conventional shipping but currently in a state of disrepair, and quay (N° 2) reserved primarily for containers.
It is also 13.5 hectares of logistics platforms (bulk, containers, conventional goods). MCG, in order to meet the need for additional quayside areas, is proposing in its operational program for the development of the port, the extension of the Mozambique platform, thus being able to meet the expectations of unloading, storage, processing and forwarding of materials necessary for the oil and gas project.
(See also sections « Port features » and « Port development »)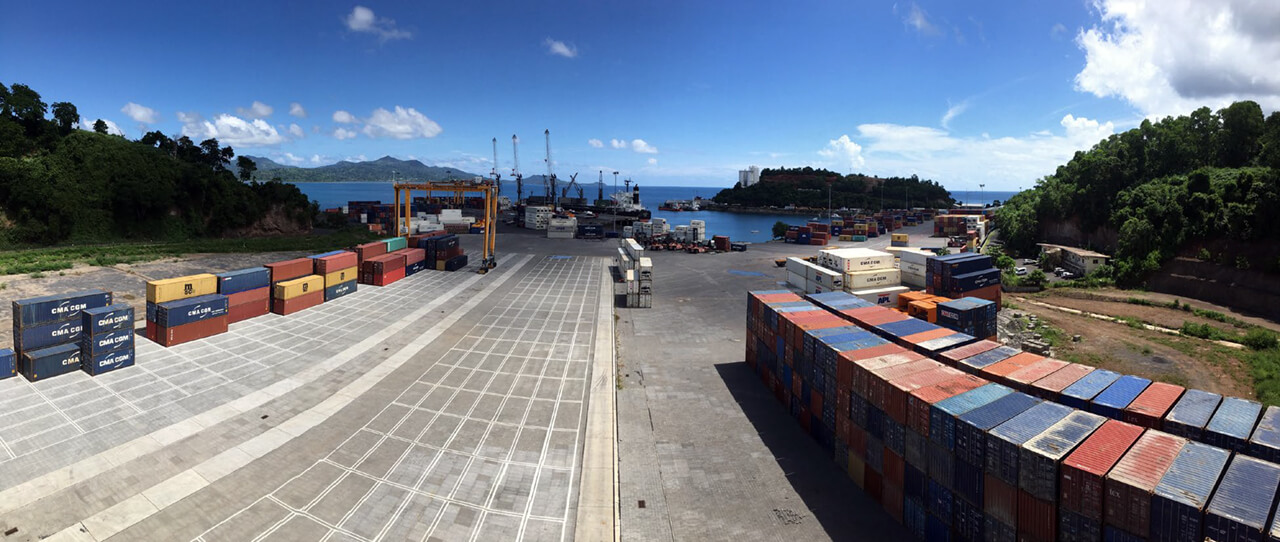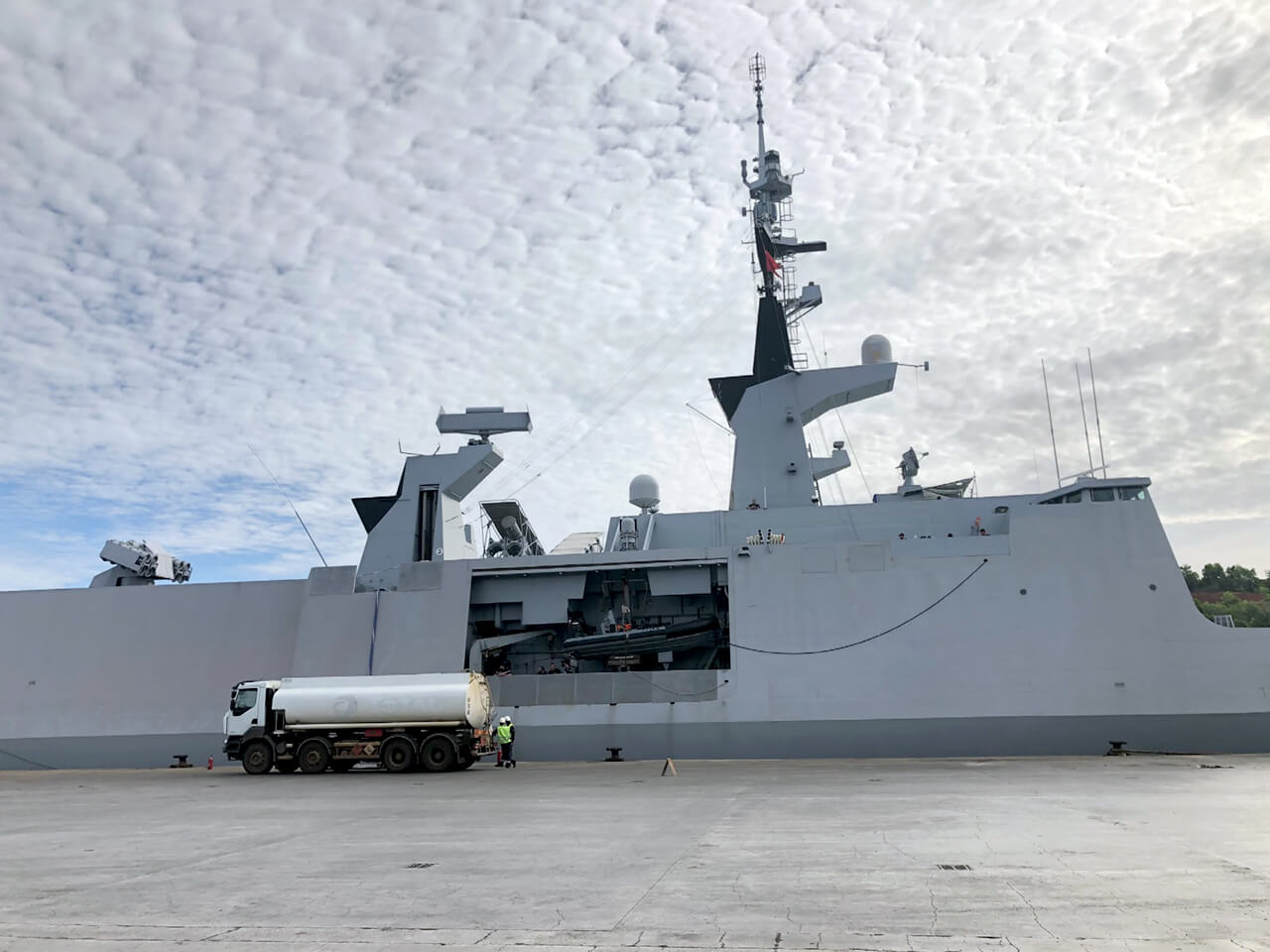 The delivery, operated by TOTAL, is done by tanker trucks.
The petro-gas project should, after investments in the terminal, allow the supply of about 150 ships per year (supply vessels).
PORT OPEN :
24/24 – 7 days a week
OPERATED BY MCG :
TUG BOATS
2 vessels 2250 CV / 26 tons 3040 CV / 42 tons
MOORING BOATS
2 boats
SHIP AGENCY OPERATED BY :
MANUPORT
agency and stevedoring
CMA-T
stevedoring
MSC
agency
See also OPERATORS
TRASH SERVICE
WATER DELIVERY
GO (TOTAL)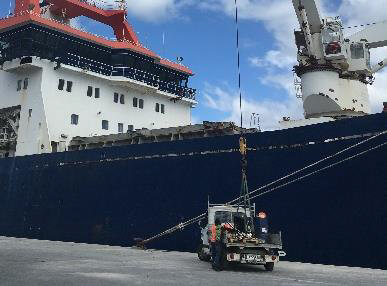 REEFER AND DRY
Container cleaning station

The MAINTEANCE workshopfor all Equipment
30 machines : cranes and handling equipment